Tooling is developed with the hydraulic rebuilding facility in mind. All our tooling is simple to use and rugged in construction. If a tool is not shown, we can engineer new tooling to your specifications.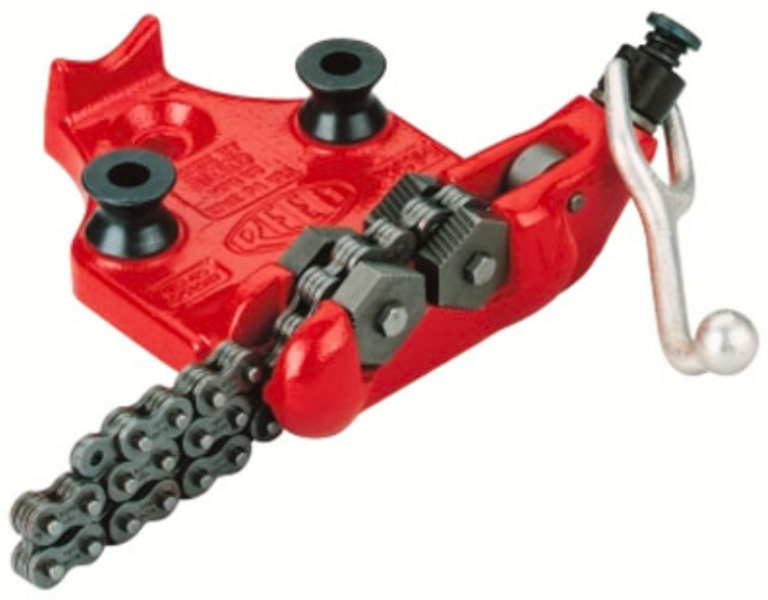 Heavy Duty Spanner Tool | MSD-HDSS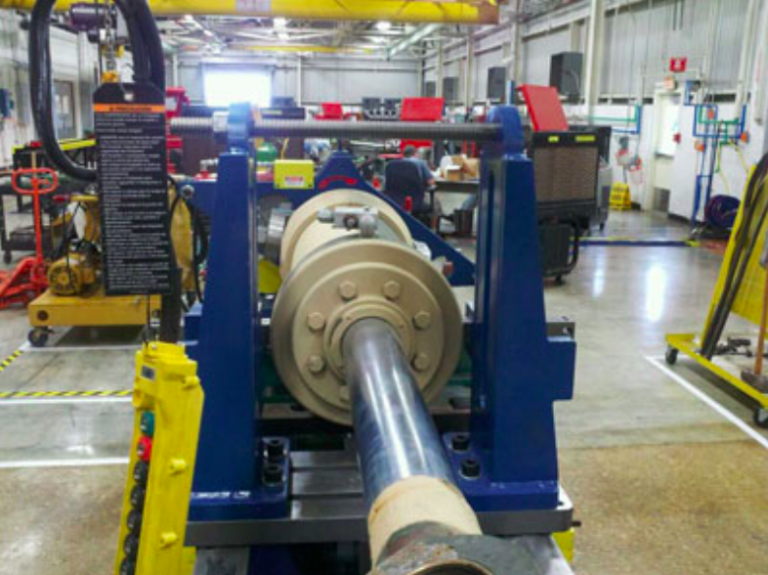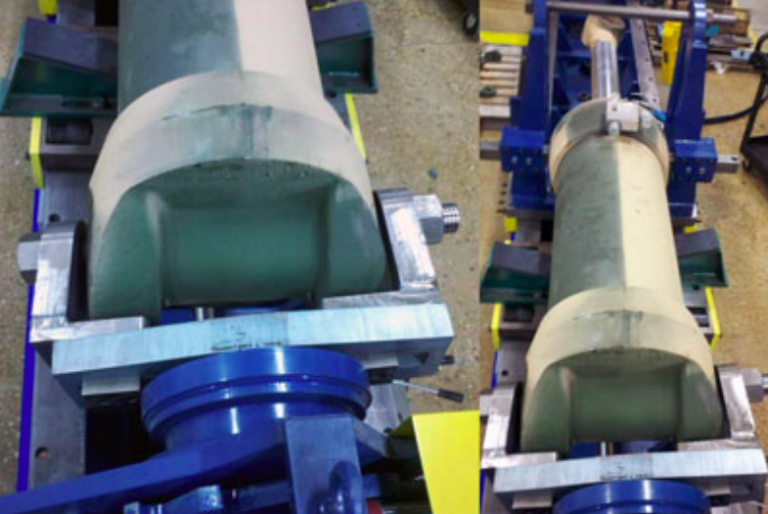 Hydraulic Cylinder Assist | MSD-PAC-HD
OVERVIEW
The hydraulic cylinder assist is a 4" bore hydraulic cylinder with 11.5 feet of stroke that generates 37,698 pounds of push at 3000 PSI for disassembly and 22,974 pounds of pull at 3000 PSI for assembly.
The assist cylinder is attached to the push- pull plate and the plate is provided with two vertical brace supports (MSD-BT 70/100) and equipped with UHMW bearings on the top side and bottom surfaces. Adjustment screws are installed to allow for adjustment of the UHMW bearings. The Brace Tool supports are adjustable with 1" tee nuts.
Pressure Boost System | MSD-PBS
OVERVIEW
The pressure booster is an air operated pump with pilot operated checks. The booster takes hydraulic oil from the system reservoir and will boost pressure to 5000 PSI. The pump and manifold are mounted on a steel plate that is mounted on one of the cross members of the machine frame. The steel plate also has a pressure relief valve to limit the pressure that the booster will generate. The air pump requires approximately 100 to 150 psi of air pressure. There is an air valve mounted to the control panel with a red ball on the handle.
Heavy Duty Vee Block Roller Plate | MSD-VRP
OVERVIEW
The Vee block support plate is designed to support the cylinder shaft during removal and installation of the hydraulic cylinder shaft.
The Vee block support plate is drilled and tapped to allow the user to adjust the supports to contact the cylinder shaft surface.